Are You an Olympic Athlete?
by Angela Brooks
Olympic athletes are just like us – they get up early, have breakfast and go to work; they watch the clock; they have a boss/trainer; they do things that make them uncomfortable, and they have to perform to go to the next level. The difference is the heart, desire and vision is so real for them they already can see the end results.
Have you ever had a dream that was so real to you that you felt like you had already lived it?
When we say things to our self – we begin to believe what our voice tells us and we begin living what we say to our self. Back in my days of body building I knew before I walked in to the gym that I would be able to complete 10 reps on the bench press with 120lbs as long as my spotter stood behind the bench and literally placed one finger under the bar for support. In rational I knew their one finger could not lift that bar much less the 120lbs off me if I dropped it. However, I was able to push a very strong bench press with them standing close by – as soon as I could not see that finger on the bar my arms would shake, I would start feeling the weight and I had to concentrate to get the last rep in. All the spotter had to do was place the finger on the bar and I was able to complete the rep fully before sitting the bar back onto the bench.
I had days that I did not go into the gym but would run 3-5 miles for cardio. Running is not a sport that I would call fun – but it shows fast results and I liked that end of the exercise. I remember running  9th street hill on the final lap of a 3 mile run. It was hot and I never looked up when I ran the hill, I only looked at the ground just a few feet in front of me because looking up the hill made me tired before I got started – it was straight up. I could tell I was close to the top of the hill and was reaching the crest when I glanced up seeing how much farther I had to go to my resting spot. All of a sudden my legs felt heavy and my breathing changed to more labored puffing. I had to push! Just when I thought I had no more to give a car slowed down beside me and said "I know you are not going to quit now – you better get those feet moving. LET'S GO!" It was my high school track coach. I rolled my eyes his way and shook my head and said "No sir!" My legs pushed and my breathing changed – and I did not just run it but I ran faster than my normal pace. When I got to the corner my old coach said "we don't quit" and waved as he drove on down the road. He did not push me – or touch me but he simply told me we don't quit and what to do with those tired whining feet that wanted to stop pushing. It was in my mind…
The strength of the mind is a very powerful tool. Can you imagine for just a moment what we could do with our life if we just believed that we could do what we had in our dream? It is not impossible – Do you know what impossible stands for?
I – M – Possible
The Olympic Athletes that we are watching on TV this week are just like you and I – except they believe they can.
Will you come tell me your dream below…I believe you can! Click on this link to see how I am reaching for my dreams.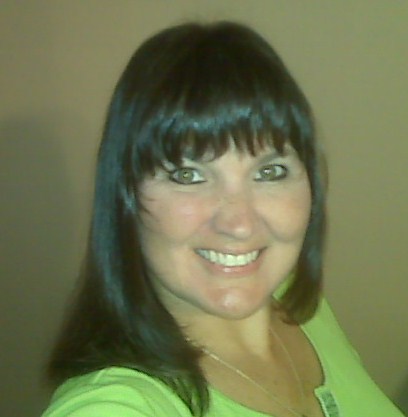 Angela was voted 110th Leading Moms in Business celebrating the top mom owned businesses. She has been promoted in her job from a night shift staff  nurse to the day shift as a Education and Training Educator for the new nursing employees, she has built her direct sales business part – time, while working a full time job, with her blog, newsletter, and smart phone. She has never picked up the phone to call cold leads or have home parties.
She has been invited to speak in Orlando Florida October 6-7, 2012 with ARealChange Int.
You're invited to attend! http://www.angelabrook.com/speaking
Facebook comments:
comments