The Sadness Of Addiction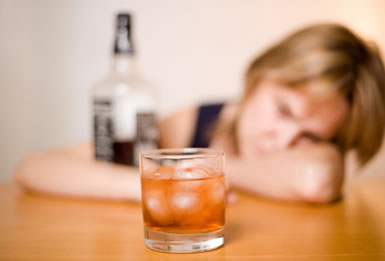 At the heart of alcohol addiction, there is always emptiness. Emptiness is the big bad
harbinger of all bad things to come for someone with addiction. They fight it,
try to fill it, try to ignore it, and try to redefine it. All of us probably know someone
with some type of addiction or at least an

addictive personality

. The sadness
you feel for them is painful – their disease is alcoholism addiction is real.

It seems that people with drug or alcohol addiction keep chasing rabbits down
holes. There is some kind of elusive next-best-thing they are always chasing.
Or they always seem to be the very most drunk one at the party. Or they always
seem to be the most frustrated with their love life, work life, and getting everything
together.
If you and several people you know have found ways to be successful and progressive
in their life, this kind of repetitive scenario gets so hard to see. They may not really think
they have a problem, much less see a need to get drug or

alcohol treatment

. They are
likely to minimize their drug related problems and even see it as a natural consequence
of the rotten luck they've had. Well, wouldn't you get drunk and party if your job sucked
this bad? Getting wasted is the way I finally have fun after dealing with my girlfriend all
week long. Maybe you need to drink more and get off my back.
And yet, they stay at the job they hate. They make no moves to transfer, get more
training,sniff around other companies. They make no decisive move with their girlfriend,
either staying and acting differently or ending it for good. They complain and get stone.
Get frustrated without seeming to have insight – and drink a lot. And seem to stay in the
same place in life while many others progress and mature.


You can bring the horse to water, but you can't make him drink.
The only way a

drug addict

or alcohol addiction will benefit from or even go to drug or alcohol
treatment is with some willingness. They must give up some element of their illusion
of control in order to accept new ideas and a new reality. You can only be there for
your friend or loved one, keep them aware that you think they could use some help,
and pray their illusions collapse. Until then, you may have to get used to the sadness.
Angela is a nurse that has worked for 22 years in the same state funded
hospital assisting some clients that others might refuse to treat. She works
in the psychiatric ward.
At 5' 7" tall many of the patients she treats come in shackles and tower over
here, but this power packed woman is able to release peace into a chaotic
environment.
Listen in as she shares weekly some of the events that she has experienced, learning
to love those who others have forsaken and tips on how to bring peace to your own life.
She also runs her own company on the side teaching other nurses how
to bring passion into their role at work. Offering alternative health insights,
out of the box remedies for speaking to people and more….
Angela's blogtalk radio show is laser sharp for today's world!
Help someone else – Click the Facebook like button and hit the Re-Tweet.
Someone you know May need to read this information!
SHARE It!
Facebook comments:
comments