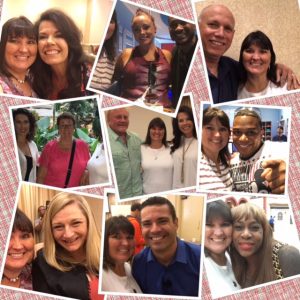 I recently attended a mastermind with my business coach and 35 other amazing business folks who came from all over the US and across the pond UK, Australia, Singapore. It is amazing how many cultures were in that one room all seeking to learn more about personal growth and how to bring themselves into their business more.
No matter what level of person I talked too at this event the fears and anxieties were all the same. Afraid they weren't good enough. They didn't have anything unique to say. That people would judge them, criticize them and call them frauds. I too had piles of limiting beliefs about myself, my capabilities and my worth as a human being.
The truth is we all have what we need inside to build this life we are seeking. If you are reading this post it is because you are wanting more just like the people who were in that room. On a very basic level of building a business online or offline people are seeking the simple things in life a roof over their head, to be able to provide for their family, to have more than just getting by.
80% of the people who look into a business need about $500 a month to make payments on a car or help with the house payment, maybe to put money aside for family trips. $500 doesn't sound like a lot of money but it can shift the average person lives.
When I was a single mom, I had a job, bought my house, had a truck and all my bills were paid each month. Child support showed up when ever it arrived in the mail box so I couldn't count on it routinely.  What I needed was $500 a month to do the extra things like going out to eat, taking my son to the zoo, buying him nicer clothes and not feeling so pressured with the end of the month showing empty.
The excuses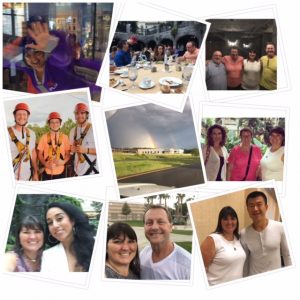 You were born with everything you need to reach your highest creative possibility business didn;t show out of nowhere for you. It is in front of you to help you share your message.
The excuses we tell ourselves are limiting but they're also destructive. I used to think that the successful people had all the money they needed to run their business from the beginning, they had all the right connections, they had whiz people all around them making sure everything went perfectly.
After spending time over the weekend with Taylor and Larry Thompson, Diane Hochman, Ray and Jessica Higdon, and listen to them tell their stories of how they started out let me know they had growing pains like everyone else. The difference is they stayed with it and made the decision not to give in.  
Over sized marketing chatter
Most of the network marketing industry talks about the big boats, cars, and houses when 80% of the people who are in network marketing make less than $1000 a month and they are happy with it. It is serving them where they are and it fills them. 15% of the people make $1000-$3000 a month and most of them are happy with those numbers.
Some it helps them leave a job they hate, pays off bills their job couldn't touch.
Sends their kids to schools, helps them give to a charity that makes them fill good. 5% of the people who are in network marketing is the hot go getters who are making the $10,000 a month and above. That is not a position everyone wants to fill. Yes, people will tell you they want to make the big bucks but they aren't willing to put in the time and energy it takes to make it happen.
80-15-5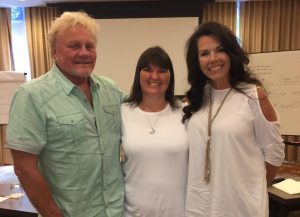 80-15-5 it makes no difference where you stand. Be all you in that space. Bring the best you to the table. You are like the rest of us and don't give yourself credit for how amazing you really are.
Excuses are like self-made prison bars that keep us trapped in misery and mediocrity. And we're the only ones who hold the key to our freedom. Since I have been in network marketing the same excuses always show up.
No matter who you talk to it is the same excuses over and over I don't have time I have to ask my spouse I need to think about it I don't have the money I don't know anybody It's a scam I don't want to talk to friends and family I don't know how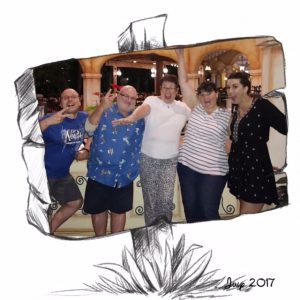 I believe every human being deserves the chance to live an extraordinary life — regardless of age, race, gender, sexual orientation, nationality, economics or any other way we humans categorize or label ourselves.
Have you ever been frustrated with the amount of work you put into your network marketing business just to get peanuts in return? I know I have. I quickly learned I needed directions to make the learning curve less painful.
Most people resist getting training because they think they can figure it all out on their own – and yes you can. It slow, miserably frustrating time consuming and most people end up quitting because the sole search gets old fast. Learn how to become a Master at Marketing your business – no matter what company you are with here. SHARE – COMMENT – LIKE  this post!
More Ways to Connect With Our Free Training Resources:
Join Our Facebook Community Follow Us on Instagram Get Updates on Twitter Follow on LinkedIn Access my online file storage Digital Training Vault  Recommend Business Training Mastery Community If you enjoyed what you read, from this free training page, please feel free to share, distribute, and post this content so your team can benefit from it too. All that we ask in return is that you attribute all content to Angela Brooks, and post a link back to our website at AngelaBrook.com/blog Thank you!
Facebook comments:
0 comments
Facebook comments:
comments