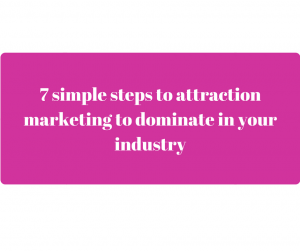 If you are building a business online, you have heard the words Attraction Marketing. Attraction Marketing' is a marketing strategy that ATTRACTS customers and clients to you who already want to buy what you have to offer.
Imagine if you had people reaching out to you asking for your product versus you looking for them. Imagine your Facebook inbox filled with people who are eager to talk to you and asking for your advice.
90% of the reason most marketers quit their business is that they run out of money or leads.
Branding you
It is a must that you brand you and not a company. People join people not a bottle of a product or a name of a company. They are looking for someone to lean on, to be a leader. There was something about you they related too. Companies come and go, no matter how solid they are you are the center of your business.
If you are branding a company instead of you, you will lose customers on social media because they will google about the company you are posting about and find a negative post or article on google that tell them all the reasons they don't need to join that company. They won't feel the need to ask you any questions because they have already made up their mind from the research they did on their own. Whether it is true or not that is what they will believe.
Know your Audience
To build a business, you have to know who you are talking too and what it is they need. If you don't know what their problems are and why they are looking for help, it will be tough to speak to their needs.
Attraction Marketing is about getting good at something your target audience wants, and then It's about SERVING & IMPACTING your audience with consistent VALUE.
99% of the people who are trying to build a business are still being told that home parties, family, signs on their car windows, passing out business cards, talking to strangers at the mall is the only way to build a business. Don't get me wrong, if you enjoy having people over to your house and setting up parties and it is making you money – don't stop. Do what is working.
Most the time people who have found my blog, those things are not working and they are looking for another way. I get it. I don't have any desire to host a bunch of parties. If you told me this was something I had to do I would fold up and close my business.
Create content that serves your audience
This content can be in the form of videos, facebook posts, blog posts, Instagram pictures & stories… this content can be FREE PDF downloads, how-to infographics, cheat-sheets, audios, interviews… ANYTHING. Content that provides solutions for the answer that would give your audience value.
The content can entertain, or give the inside look of how you solved a problem that they may be facing. Your content makes you become a professional problem solver.
Build a Relationship
Building a relationship with your audiences can be a challenge if the trust factor has not been built. People have been sold to for so long and in so many different ways they want to know you aren't going anywhere. Being consistent and addressing the questions they have will gain trust knowing you are giving them what they are looking for.
Create Multiple Streams of Income
It would be great if everyone we connected with wanted our companies products. The reality of that is rare, and depending on a stream of income is going to make it hard to reach the level of income that is true residual.
If McDonald's only sold hamburgers and coke they would not be able to serve the people who go there for the chicken nuggets or the french fries. They have more than one item on the menu to give variety and the upsale "Do you want fries with that?" increases their sales. You can do the same thing.
It's the same in your business to be able to provide variety. Most people who join a company are told to promote the business up front and only the company. However, most of the people who are in the company have no idea how to promote a business and get little to no results. If my prospect wasn't interested in my business opportunity, which was 90% of everyone I exposed to the presentation, that was the end of the road!
A lot of 'sideline' members in my company come to me because they were referred to me or found me on Facebook or my blog. If I didn't have another stream of income to help them the connection would be lost because we already share the same company.
Instead of losing 90% of the connection, I find out if they are able to generate leads for their primary company and making money. The top two issues business owners struggle with, and if they aren't they will struggle because everyone in business is looking for more leads and people to talk too.
This is how most marketers run their business. If the lead they connect with is not open to the opportunity they most likely can use leads for their business or training for their business.
Start a blog
Creating content comes in many forms. Blogging is where I started because it was low-cost budgeting and the reach was much higher for me than having home parties (not that I had time or patience for those). Blogging is underestimated for the power that comes with it. Once a blog post out on the world wide web has to potential to reach areas of the market that I would never have been able to reach in person.
It is also always "on" and working even when I am doing something else for my business. It tells me story so I don't have too and it generate leads from years ago still today. If building your brand and generating content is high on your marketing list why wouldn't you have a blog?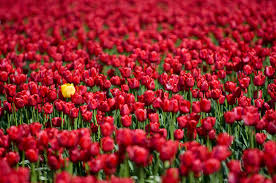 A blog has many faces. It holds your story, it holds your sales pages, links to products and offers, it is a customer service guide, it gives a place for people to reach out and connect you, see your social media platforms you are connected too. A blog is how you dominate in your marketing and stand out from others in your same industry. Why?
Because most people who claim to be in business are not going to do the work it takes to stand out. They will walk around like robots repeating what their upline told them to do but not do anything to stand out and look a shade different.
I wish I had access to the tools I do now earn in my business to shift how things were run from the beginning. Your blog will shift and grow with you. It doesn't have to be pretty right now, it needs consistent content for leads to be able to find you on the WWW.
If you want to be able to ask entrepreneurs the same question that will allow you to make money from the 90% who say NO to your business, (How are you doing with generating leads for your business?), and you are interested in implementing the '7-Step Attraction Marketing Method' into your business effective immediately to attract prospects to YOU who are already interested in what you have to offer
Watch this Free 19 Min Movie reveals the secret every 6-figure Earner knows about the internet. More Leads, More Reps, More Money WATCH THIS VIDEO TO THE VERY END to discover how a real, average guy was able to leverage a system to grow his home business & FIRE HIS BOSS (and how you can too!) (Video Length: 14 min, 45 sec)
SHARE – COMMENT – LIKE  this post!
More Ways to Connect With Angela
Follow me on Facebook
Kool pictures on Instagram
Opinions and Such on Twitter
Resume' on LinkedIn
Resources I use: Resource Link
Highly Recommended Business Marketing & Blogging training 
If you enjoyed what you read, from this free training page, please feel free to share, distribute, and post this content so your team can benefit from it too. All that we ask in return is that you attribute all content to Angela Brooks, and post a link back to our website at AngelaBrook.com/blog Thank you!
Facebook comments:
comments