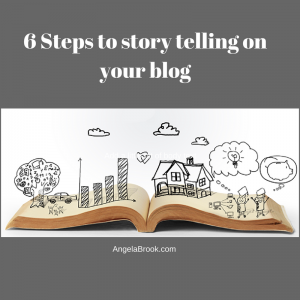 Your message has the potential to change someone else life. The message that you think is too silly to even talk about.
I know did.
I was a nurse who worked a job like everyone else does (or at least most people) I didn't think my story was so special I needed to blog about it, much less stand on a stage to talk about it.
However, my story has impacted hundreds of people to step up and get started building their own dream life. When I say dream life I don't mean fancy cars and big houses. I am talking about paying off debt, going on vacation for the first time, paying cash for a house or a car.
Those things happen to real people like you and me.
When I learned that my business opportunity could actually save marriages, feed children, build homes and buy food it changed how I looked at my business. I am not a sales person but I love showing people how they can shift the situation they are in with a few skills and effort.
It is not magic, and it can be slow but those who commit and stay with it will see what I am talking about.
Blogging life experiences
Most people are scared to get started but you simply start where you are, share your story and guide people to the next step. You don't have to know it all. Start with what you know, be honest and point them to a tool.
I am reading the book "Expert Secrets" by Russell Brunson about how to create a mass movement of people who will pay you for your advice. It is true – they will! Click here and fill out the form Russell will mail you a copy of his book.
Start Blogging
The first thing you have to do is find your voice that gives you the confidence to become a leader. The Experts Secret will show you how to build a mass movement of people who's lives you can affect, and how to actually get paid to share your life learned advice to others.
Blogging platforms can be confusing so I found a place to get people started blogging and set up super easy, with the watch and click videos to set up a page. You can get a basic site set up in a day – of course depends on the person. Some folks are going to start slower than others.
It comes with training on every topic for business, support group and a community to support you and this new blogging skill. The best part it teaches you how to generate leads for your business and make money from 90% of the people who say no to your MLM or business opportunity. You can watch a 12-minute video here.
6 Steps to story telling on your blog
1. The wall/problem that started you on this journey
2. The Epiphany – the what that showed you the path you need to follow
3. The Plan – your conflict is your story and is the emotion that people connect with and relate too
4. The conflict or learning curve where you are at the point of no return but not sure what your next step is. Go forward or slink back into your old life.
5. The Achievement through the struggle, the conflict, the frustration is a breakthrough
6. The transformation helps people break chains of old beliefs and create a new future. You have seen a shift a change and going back to the old life is now over because you found better.
You can read the details on how this works in Russell's book – Get a copy while they last.
If you are not blogging and you want to start blogging but you gave no clue where to get started.  Learn how to make money from the 90% of people who say NO to your opportunity say goodbye to rejection, cold calling, prospecting strangers, & home parties. Learn more here
Thank you for reading all the way to the bottom of the post. I don't have the answer to every marketing question you have but I do have some pretty awesome ideas that could help you. Signing up is so easy – just click to enter your email – and I promise not to send you dumb stuff that will waste your time.
Let's work together to help you create a more profitable business. That's my goal for every single person that subscribes. If don't have a business let's see if what I have will work for you – if not – I have a new friend.
SHARE – COMMENT – LIKE  this post!
More Ways to Connect With Our Free Training Resources:
Join Our Facebook Community
Follow Us on Instagram
Get News Updates from us on Twitter
Follow Us on LinkedIn
Access the Digital Training Vault
Blogging for Business Training Mastery University
The Secrets of Essential Oils
Recent Blog Post:
If you enjoyed what you read, from this free training page, please feel free to share, distribute, and post this content so your team can benefit from it too. All that we ask in return is that you attribute all content to Angela Brooks, and post a link back to our website at AngelaBrook.com/blog Thank you!
Facebook comments:
comments