In business, the goal is to move from promoter to personality to professional.
Before you can help other people with your business you have to know how to help yourself get results.
Lots of people in network marketing for some reason think they can start a business without any training and just wing it to reach success. If you have never run a successful business online or even offline you need to find a mentor to help you move past the things you don't know (that you don't know)
When you know the steps it takes to get results in your business it is way more fun than guessing and testing.
In the webinar "3 Simple steps to create an irresistible community," I talked about the three steps I use daily in my business.
Three things I learned that helped me get results
Direct Sales
Learn to listen to your market
Asking for Referrals
3 Simple steps that created an irresistible and powerful community. It can be done for free when approached the right way
For Example, using the "Follow" button on Facebook. Follow people you want to interact with. Pick your audience If you are talking to the wrong people no one CARES what you have for sale.
1. The three MOST IMPORTANT things you must have in place to grow your business FAST
2. An easy-to-follow path from "struggling to sell" to "everyone's go-to girl (or guy!)" This is the same path I followed, and I lay it out step by step so you can do it, too.
3. The exact way you can practically steal secret sales formulas from the experts – without paying a ton or suffering from shiny object syndrome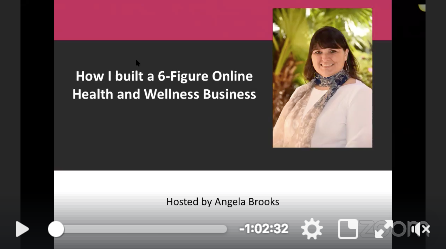 I talk about the most powerful – and profitable! – places to find customers for your network marketing business today. Spend the next 45 minutes with me and let me show you three simple steps you are not using in your business.
SHARE this post – COMMENT let me hear from you – TAG your team!
More Ways to Connect With Angela
Follow me on Facebook
Kool pictures on Instagram
Opinions and Such on Twitter
Resume' on LinkedIn
Resources I use: Resource Link
Facebook comments:
comments