Did you attend the Go Pro Network Marketing 2016 in Vegas? I didn't go in person but  I watched the live stream for the last two years all day in my office taking notes just like I was sitting there in person.
My fear (which is what holds us all back) was going to an event with 20 thousand people – just not my cup of tea. I don't like fighting crowds, or fighting for a seat.
However, at the end of Tony Robbins event when Eric ask if he would come back in 2017 and he said yes I found myself clicking the VIP Buy button. VIP enter through a different door a little early to find a seat before the mad rush of the general tickets. Needless to say my feet will be covered stress away and my wrist will be covered in valor to balance the energy of crowd that size.
As I watched live stream I also tweeted a lot of my notes – like I always do when I go to events. When I get home I can go back and print them off and add them to my journal. You can see some of the tweets here

You can also see post I added to my Facebook page that I made public so you can see even if we are not friends on Facebook. Click here to scroll through and read those.
How bad do you want to have success?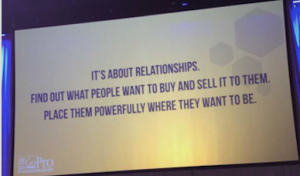 I hear people tell me every week. they have failed. I have done all I could do, I talked to everyone I know, no one wants my products but when you ask them to go to an event to learn the skills needed to make it work the answer is no. That tells me they don't have the skills yet they need to make their business work. We all need training.
You can't work a business with old mindset that you haven't done before. It requires a new thinking process, a new way of looking at what you do and how you say things. Your body posture has to shift, your confidence needs to build up. Place yourself around people who are seeing success so you can watch and learn. Attend trainings that will teach you what you need to know.
It is not the product that is not working – it is you. Thousands of people around the globe has access to the same product you do and they are getting results. Get your skills – you need them to be successful.
If you have not been to a network marketing event where you are totally out of your comfort zone meeting new people and brain storming with others who are so willing to share tips with you over lunch or dinner you are missing the greatest value of being in business. This is a relationship business and when you find out what people want to buy – sell it to them – It empowers them to be where they want and need to be.
Don't be the judge if someone can afford it or not. The desire and the need could be more than they have shared with you for a change. You could be the change they have been waiting for.
My dear friend in Portugal and one in Minnesota are making plans for 2017 event already. I could not have met this great ladies in other places of the world without network marketing.
Gateway Skills for Network Marketing
Most people think you have to start off with a big reputation and lots of money. That is far from the truth. You need the skill of getting people to look at your presentation. Online, offline, through text, webinar, what ever method you use to get connected to people and follow up.
1. You must have a names list I suggest Aweber since it is the most universal and easy to use.
2. Connect with the lead
3.Determine the need
4. Present what is best for them – not you – serve them where they are and that will support a problem they presently have.
5. Close the deal with adding them to your account.
6. Rinse and Repeat
Understanding your job in your network marketing company
When I meet someone new in the industry they want to tell the world about their products and how excited they are. People can be kind of rude when we are excited about something because it doesn't effect them the same way. My why was preparing to leave nursing and work at home is not exciting to someone else in case they are a nurse who wants to have a side project to help them do the same thing, or a baseball mom will hear my story and how I would write my blog post from the baseball field sitting in the van or in the bleachers while I attended my sons games. My story shows other people in similar situations that they can do the same thing. They don't see the product – they see what I was doing on the go and then ask about the product.
You have to except that you will fail. You will hear the word no and you will do things that make you feel out of the box uncomfortable. That is when you know you are truly in business. People are telling you every single day what they need. Listen to see if you have the answer. "I don't know if this is for you but would you be interested in a side project that won't interfere with what you are presently doing." Pause… and listen. They are either a fit or they are not
We have a better way
I am convinced we have a better way. I worked for someone else for 25 1/2 years and I had to wait for them to decide to give me a raise, a day off, a vacation, a holiday, a good evaluation. They made the those decisions. Today, I make those decisions and I have the privilege of teaching others how they can use a side project to totally change their life – if they are willing to learn.
You may have missed these post
There is absolutely no need for you to struggle your way towards mastery and achievement in our industry.
Free Wednesday training is perfect for anyone getting started that has recruited less than 5 people or anyone who is struggling and needs to start fresh again. Everyone needs business training and most getting started can't afford the high cost of coaching in the beginning. The Wednesday training is the perfect place to start getting the skills you need in your business.
PS: If you enjoyed today's post and you know someone who is thinking about starting a business. Tell them about the Free Wednesday training system is perfect for anyone getting started
{ 0 comments }